Our specialized Wound Care Program is focused on providing the most effective and innovative healing treatments.
Wound treatment is an important process to avoid serious complications. Without proper care by a wound treatment specialist, a wound can turn into serious infections.
Under the direction of Dr. Rothberg, our dedicated team creates customized treatment plans tailored to the specific needs of each patient. We take a comprehensive approach that aims to reduce rehospitalization and improve the lives of our patients and residents.
Our Leadership: Dr. Fred J. Rothberg, DPM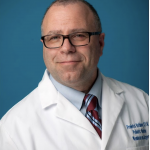 Dr. Rothberg is a double Board Certified Wound Care Specialist who works with Advanced Practice Nurses and many specialists to treat simple to the most complicated wounds successfully. He is a national lecturer and educator in the field with more than 25 years of experience. He is also one of the lead physicians at the Center for Wound Care at Ocean Medical Center in Brick NJ.
CORE AREAS THAT SET OUR PROGRAM APART:
Certified and highly renowned experts
Comprehensive evidence-based treatment protocols
Best in class progressive wound therapies and equipment
From The Simple to Complex… We Treat:
Diabetic Ulcers
Pressure Ulcers
Post Stroke Patients
Persistent Skin Irritations
Surgical Wounds
Traumatic Wounds
Venous Insufficiency
Neuropathic Ulcers
Radiation Injuries
Burns
Vasculitis & Other Inflammatory Ulcers
Other Chronic, Non-Healing Wounds
Our Diagnosis-Driven Wound Care Program Is Devoted to Long Term Healing
Highly coordinated approach customized for each patient
Daily oversight by full-time certified nurses, and specialty staff
Progressive therapies including physical rehabilitation and dietary management to reduce regression and expedite the healing process
Regular coordinated follow-up care post discharge by our wound nurse including ongoing education and support
Contact Us for more information.