Memory Care
Willow Springs provides a secure and nurturing setting for individuals in various stages of dementia and Alzheimer's disease.
When memory starts to fade and the past & present merge into a jumbled haze, Willow Springs stands as a steadfast beacon of comfort and security in a confusing world. We've created a neighborhood that is truly home to both our residents and their family members who are always welcome to visit. Our combination of qualified caregivers, comprehensive innovative treatments, and specialized attention creates a care setting like no other.
Our Memory Care Program Director
Our Memory Care Wing is a warm and nurturing setting under the direction of leading geriatrician Dr. Joshua Shua-Haim, MD, FACP, AGSF, CMD Professor of Medicine.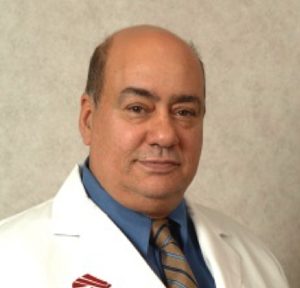 Dr. Joshua Shua-Haim is a Professor of Medicine at UMDNJ-Robert Wood Johnson Medical School. His academic positions include Fellow of the American Geriatrics Society and American College of Physicians. He is Director-Fourth Year Geriatric Medicine Elective for RWJ-MS. Dr. Shua-Haim is the Medical Chief and President of Mid Atlantic Geriatric Associates-Ocean, P.A., Manchester, NJ. He is the author of many publications, appearing in such journals as the Journal of the American Geriatrics Society, the American Journal of Alzheimer's Disease, the Journal of the American Medical Association and The Gerontologist.
Dr. Shua-Haim is Board Certified in Internal Medicine & Geriatric Medicine and specializes in dementia and memory disorders. He is affiliated with RWJ Barnabas Health Community Medical Center, Toms River NJ and Manchester NJ.
SPECIALIZED PROGRAMMING & SUPPORT
We have created a tranquil and secure oasis where residents with cognitive impairment are nurtured with dignity and respect.
Under the expert leadership of Dr. Shua-Haim, our staff members are specially trained in Alzheimer's habilitation and are attuned and sensitive to the unique needs and individuality of each resident. They undergo continuous training to stay up to do in the latest approaches and effective treatments in dementia care.
The safety of our residents is our foremost priority. Our high ratio of caregivers to residents allows for more one-on-one interaction, increased supervision, and greater peace of mind for family and loved ones. We provide 24-hour skilled nursing services and structured daily activities designed to meet the needs of those with memory impairment.
Our beautiful, self-contained Memory Care unit features:
Specially Trained Caregivers
Short-Term Respite Stays
Caregiver Support & Education
Specialized Activity Programming
Ongoing therapeutic programs and activities include:
Gardening
Art
Music
Aromatherapy
Sensory Activities
Reminiscence Therapy
Intergenerational Programs
Family Support
Contact Us for more information.